A great website should engage the visitor and effectively convey the message that it is trying to convey. A good website design is influenced by several elements like consistency, colours, font, images, simplicity, and usefulness.
A website's impression is influenced by a number of crucial design factors. By building trust, a well-designed website can motivate visitors to take action. Ensuring your website design is optimised for usability and how simple it is to use is key to creating a pleasant user experience.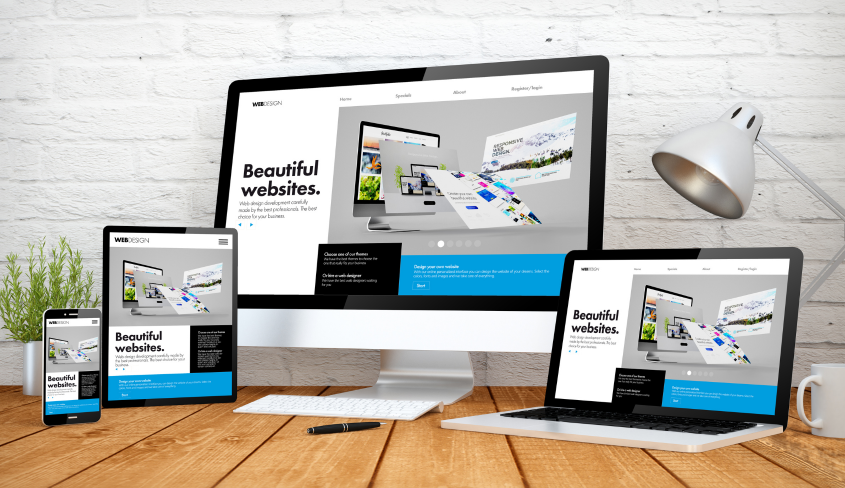 The following suggestions can serve as a jumping-off point for your website design:
Having a Goal
Your website needs to satisfy the needs of the user. Each page should have a clear objective that enables customers to engage with what you have to offer. Although websites might have many different purposes, they all have certain fundamental goals.
Keep it Simple
Simplicity is the ideal strategy when considering how to enhance the usability and user experience of your website.
Proper Navigation
Users utilise navigation on websites as a wayfinding method to find what they're looking for. Effective navigation is necessary to keep visitors on a website. If a website's navigation is challenging, visitors will give up trying to use it and search elsewhere for the details they need. The navigation should be simple to use, consistent, and clear throughout each page.
Visual Hierarchy
The arrangement of elements in terms of importance is referred to as "visual hierarchy." The methods for doing this include size, colour, pictures, contrast, typography, whitespace, texture, and style. One of the most important functions of the visual hierarchy is the establishment of a focal point, which points viewers to the placement of the most important information.
Add Great Content
An effective website features both excellent design and content. Great content may attract and influence visitors by turning them into customers by using captivating language.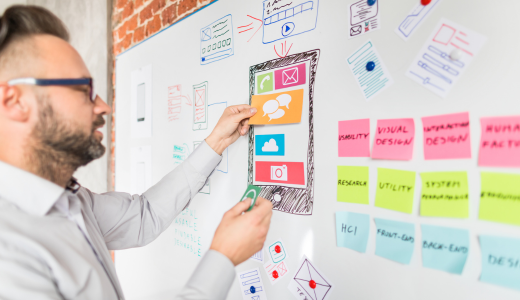 Grid-based Layout
Grids support design organisation and content organisation. The grid lines up the elements on the page, giving it a tidy appearance. The grid-based layout improves a website's aesthetic attractiveness by arranging material into a neat, rigid grid structure with columns and sections that feel balanced and enforce the order.
Quick Loading Webpage
A website will lose visitors if it makes the users wait for it to load. Nearly half of website visitors expect a page to load in two seconds or less, and if it takes longer than three seconds, they might click away. The loading of your website will be sped up by optimising image sizes.
Ensure Mobile Friendliness
More people are browsing the internet on their phones or other gadgets. Your website must be designed with a responsive layout in order to adapt to multiple screen sizes.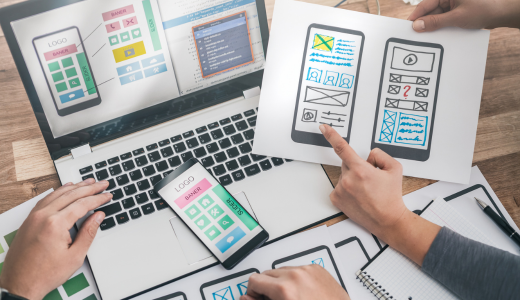 Develop for Multiple Browsers.
People utilize a variety of web browsers in addition to the many devices they use. To ensure everything works as intended, test your website in several browsers. Preventing browser-related problems is best done before your visitors become aware of them.
Final Thoughts
Designing a website is a complex process that should require careful consideration and planning. Here we have discussed some important rules of website design, you can develop a website that is not only good looking but also functions efficiently. The key to successful website design is always to keep the user experience in mind. You can build a website that engages users and generates results for your business by prioritising user needs, making your website accessible, and optimising its performance.
Contact MAQ Computer Services for top-notch website design services in Dubai, UAE. We provide our clients with affordable plans to help them create their dream website for eCommerce, business or any other services. Contact us now to know more. +971 55 4943599