Video marketing is the use of videos to advertise and inform people about your product or service, which can result in increased engagement on your digital and social platforms. This type of marketing also helps educate your audience while utilizing a different medium to reach them.
Video marketing is crucial for your brand's marketing and social strategy due to several reasons. To start with, it provides your brand with a visual identity – by utilizing video content, audiences can observe the activities and achievements of your company.
The reason for the current popularity of videos is easily understandable. One reason for this is that videos are an easy-to-consume format, which provides relief for our eyes from the excessive amount of textual content available online. This could be the rationale behind the reported fact that people watch about one billion hours of social videos on YouTube every day. It's not entirely unexpected that this amazing statistic has surfaced, as videos have been the primary force in the field of digital marketing for some time now, and their prominence is expected to persist. This is why incorporating video marketing into your overall digital marketing strategy is highly recommended.
Why is video marketing important?
Video is a highly adaptable and captivating form of content that provides a realistic representation of events and can be conveniently shared across various platforms. Its popularity among consumers stems from its ability to be easily consumed and entertaining, while marketers appreciate its potential for generating significant returns on investment through multiple channels.
Video production and consumption are widely available to anyone with internet access. Although there is a growing preference for professionally produced high-quality videos, creating one's own video with just a laptop is possible within an hour.
Studies say that videos help businesses increase:
Brand awareness by 70%
Traffic by 51%
Sales by 34%
By incorporating videos on your website, you can extend the duration of time that visitors spend on your site. This prolonged interaction can establish trust and convey to search engines that your site has valuable content. There are impressive statistics that show embedding a video on your website can increase the likelihood of appearing first on Google by 53 times. This is attributed to the fact that Google owns YouTube, which has caused videos to play a more substantial role in determining search engine rankings.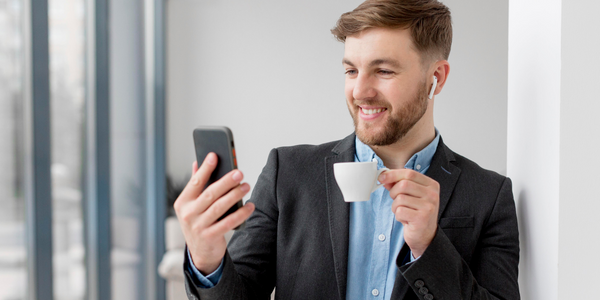 The benefits of Video Marketing
Videos have become a popular choice for advertising among marketers and businesses for several reasons.
Better Sales and Conversions
Improved Return on Investment (ROI)
Boosts Brand Awareness
Improves Click-Through-Rate (CTR)
There are five primary categories that social media video content can be divided into:
Explainer videos
Video interviews
Review videos
Live videos
Reels/Stories
Bottom Line
In conclusion, the importance of video marketing in this digital marketing era cannot be ignored. Video marketing strategies have the ability to drive more audiences and improve reach and engagement through different social medias. With the continued growth of social media and the prevalence of mobile devices, video has become an even more critical component of digital marketing. By incorporating video into your marketing strategy, you can stay ahead of the competition and connect with your target audience in a more meaningful way.
MAQ Computer Services is the go-to option for businesses that are seeking digital marketing services. With a team of highly experienced and skilled professionals, MAQ offers a range of digital marketing services that are tailored to meet the unique needs of each client. Whether it is search engine optimization, social media marketing, email marketing, or influencer marketing, the experts at MAQ have the expertise to develop and execute strategies that deliver results. Contact us now to know our different plans and packages.