Social media platforms have become the new town squares of the digital era, bringing together billions of people all over the world. Social media has deeply integrated itself into our everyday lives, from its modest beginnings with services like Friendster and MySpace to the huge companies of today like Facebook, Instagram, and Twitter.
It is expected that by 2025, more than 4.41 billion people will be using social media networks, demonstrating both its enormous popularity and importance. But as these platforms expanded, they also became more centralized, giving a small number of businesses unprecedented control and sway over enormous quantities of consumer data.
What is Blockchain Social Media?
Blockchain has become a revolutionary force in the rapidly changing world of technology, with the potential to transform a variety of sectors, including social media.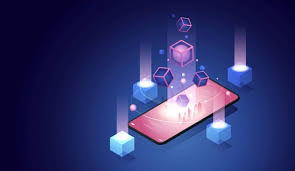 Decentralized Data Storage: Unlike traditional platforms, which store all data on a single set of servers, blockchain social media disperses data throughout a network of computers known as nodes. Because of this, no single entity has total control over all the data.
Smart Contracts and DApps: Blockchain social media frequently makes use of smart contracts and decentralized apps (DApps) to automate and streamline platform interactions. For instance, the blockchain technologies Stellar, Steem, and Ethereum enable the creation of social media DApps.
Decentralized Social Networks' Advantages
The transition to decentralized social networks isn't just a technology trend; it's a reaction to the problems centralized platforms have by their very nature.
Increased freedom of expression and privacy
Blockchain's decentralized nature offers:
Greater Privacy: Users enjoy a degree of privacy unmatched by centralized systems since data is disseminated and secured.
Freedom from Censorship: Lack of centralized authority makes it more difficult to censor or influence material, resulting in a more democratic and open platform.
Possibilities For Monetization And Crowdfunding
Blockchain systems provide more than simply social connections.
Direct Transactions: Using native cryptocurrencies, several sites enable user-to-user financial transactions, creating new channels for trade and social engagement.
Crowdfunding Capabilities: Platforms provide users the ability to execute crowdfunding campaigns that work like token sales by utilizing the strength of the community.
The Difference Between Blockchain Social Media and Traditional Social Platforms
Fundamental changes result from the adoption of blockchain in social media: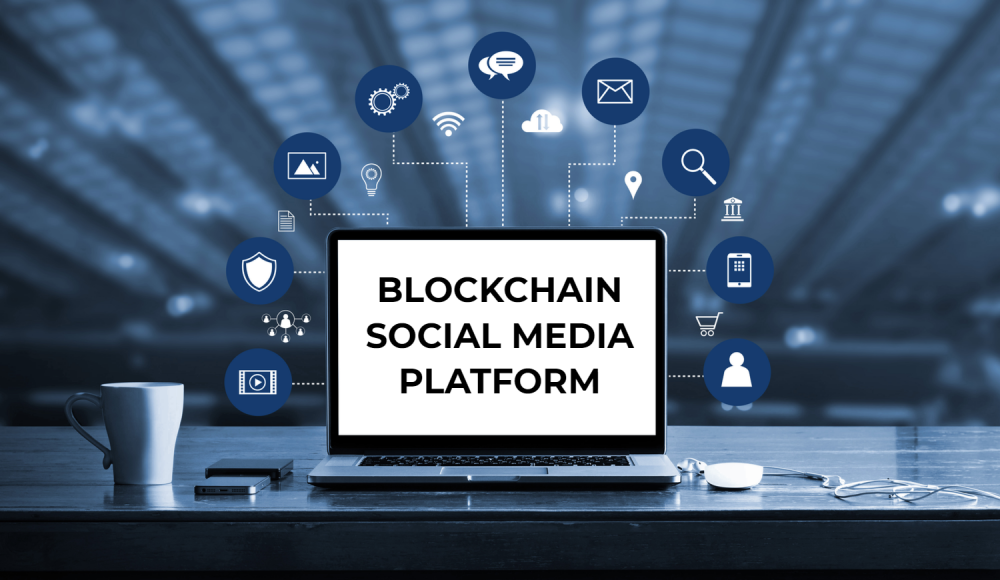 Monetization Models: Many blockchain platforms pay users directly for their efforts, sometimes in the form of bitcoin, unlike traditional platforms that make money via advertising.
End-to-end Encryption: End-to-end encryption is a standard feature on many blockchain platforms, guaranteeing that communications are safe and confidential.
Community Governance: A key component of the operation of many blockchain platforms, community consensus makes sure that decisions are taken by the community as a whole rather than by a single, centralized authority.
Conclusion
In conclusion, there are various ways that social media might be redefined by blockchain technology. It can aid in developing social media systems that are more decentralized, safe, and open. Additionally, it may allow consumers additional privacy and data management.
We understand the value of a carefully thought-out social media plan since we are a top social media marketing company in Dubai. Our team of professionals takes the time to fully comprehend your brand in order to make sure that your voice is consistent across all platforms. With our experience in social media management, we don't simply boost your online visibility—we turn it into a vibrant environment for interaction that increases reach and attracts consumers.
Are you looking for various digital marketing services to promote your website or online shop? Then we have the right solutions!!. MAQ Computer Services is a leading Digital Marketing Company in Dubai, UAE that can provide you with specialized services to advance your website. We provide SEO, Social media marketing, Facebook ads, Instagram ads, Google ads, email marketing, and more. For additional information, get in touch with us!